UNIVERSAL PERFORMANCE
Contractor Saw
CNS™
The SawStop® Contractor Saw offers versatility and safety. 36-INCH T-GLIDE FENCE ASSEMBLY: The 36-inch T-Glide Fence & Rail are made...
Read more
The SawStop® Contractor Saw offers versatility and safety.
36-INCH T-GLIDE FENCE ASSEMBLY: The 36-inch T-Glide Fence & Rail are made of heavy-gauge steel for sure lockdown and reliably square cutting for years without deflection.
CONFIGURABILITY: Over 150 unique configurations, makes the Contractor Saw the most configurable SawStop saw. Adding a mobile base, sliding crosscut table or router table, are just a few of the ways to make this your ideal saw.
UNIVERSAL PERFORMANCE: The Contractor Saw offers versatility, reliability and safety for a variety of users. The cast iron table top (Cast Iron Wing Assembly, CNS-CIWA, sold separately) creates a better-than-hybrid performance in the shop at an affordable price.
SAWSTOP PATENTED SAFETY SYSTEM: Stops a spinning blade on contact with skin. The blade stops in less than 5 milliseconds, and drops below the table, minimizing a potentially life-altering injury to a mere scratch.
RELIABILITY: The Control Box houses the on-off switch, power paddle, and on-board computer, and constantly checks that all systems are working to reliably keep you safe.
UNMATCHED QUALITY: The trunnion and arbor are built for precision, strength and stability. Poly v-ribbed belts reduce vibration and help ensure a great cut. Table flatness is measured diagonally at 0. 010" maximum gap.
Starting at: $2,237.00
Select Your Power:
Select Your Fence/Rail/Table:
30" Aluminum Extrusion Fence

36" T-Glide Fence Assembly

52" T-Glide Fence Assembly
Build & Price
SawStop's commitment to quality, innovation, and safety over the past 20+ years has made us the best in the industry. Learn more about what makes a SawStop North America's #1 selling Cabinet Saw
Features
36" Professional T-Glide Fence System provides smooth operation, precision measurement and sure lockdown without deflection.
SawStop Safety System stops on contact with skin.
Includes Two Steel Extension Wings
The most configurable saw in the SawStop lineup
Dimension: 69 1/8" w, 45" d, 34 3/4" h
Precision, performance and safety all come together to make this the right choice for experts looking for a reliable saw at an affordable price.
Included Items
(2) Steel Extension Wings
(1) Miter Gauge
(1) Micro Blade Guard
(1) Riving Knife
(2) Blade Wrenches
(1) Push Stick
(1) 10" Blade
(1) Standard Lockdown Insert
(1) Standard Brake Cartridge
(1) Owner's Manual
(1) Assembly Instructions
(2) Hardware Packs
(1) 3mm Hex Key
(1) 5mm Hex Key
(1) 8mm hex Key
(1) Blade Spacing Adjustment Gauge
Specifications
36" Rip Capacity:CNS175-TGP236: 36" T-Glide Fence Assembly

Motor Option(s) (60Hz TEFC):1.75 HP available

Overall saw dimensions 36 in:69 1/8" W x 45" D x 34 3/4" H

Motor Configuration(s): CNS175: 1.75 HP, 120v, 14 A (user config. to 220v w/optional kit available for purchase).
Saw body footprint:25 3/4" W x 27" D (w/stand installed)

Cast iron table:20″ W x 27″ D

Cast iron table (w/ extension wings):44″ W x 27″ D

Extension wings:12″ W x 27″ D Stamped Steel (optional cast iron for purchase)

Extension table 36 in:23 3/4″ W x 27″ D
Shipping weights - w/ 36 in fence systems:350 lbs (4 boxes)

Shipping dimensions (saw body only):35" W x 30" D x 20" H

Shipping weight (approx.):240 lbs (table saw only)
Assembled weights - w/ 36 in fence systems:310 lbs

Weights - table saw only:225 lbs

Weights - (optional cast iron wings):35 lbs each
Blade:40-tooth, prof. grade, 5/8″ arbor

Blade diameter:10"

Blade tilt:Left

Blade kerf:0.118″ (3mm)

Blade plate thickness:0.078″ (2mm)

Max. depth of cut, blade at 0º:3 1/8″

Max. depth of cut, blade at 45º:2 1/4″

Max. rip, left of blade (w/36" or 52" T-Glide Fence):12 1/2"

Max. rip, right of blade (w/36" Fence):36 1/2" (w/optional 36" rails)
Dado diameter:8" (requires dado brake cartridge & insert)

Dado max. width:13/16"

Arbor diameter at blade:5/8"

Main bearing size:62mm OD x 30mm ID

Second bearing size:52mm OD x 25mm ID

Table in front of blade (max. elevation):10 5/8"

Table behind blade (max. elevation):7 1/8

Arbor Runout:0.001″ Maximum allowable runout

Table flatness measured diagonally:0.016″ Maximum gap
Blade alignment with miter slot:0.010″ Maximum displacement

Deviation of miter gauge indexing stops from actual:±0.25º

Alignment between splitter and blade:0.010″ Maximum difference

Miter slots T-shaped:3/4″ at top, 1″ at bottom, 3/8″ deep

Miter slots center:11 1/8″ center-to-center

Miter slots info:5 1/2″ (arbor flange to center of right slot)
Dust collection port diameter:4"

Riving knife / splitter thickness:0.090" (2.3 mm)

Blade guard:Standard polycarbonate, extends 1″ right of blade (opt dust guard for purchase)

Insert:zero clearance, phenolic core, melamine surfaces

Hand wheels:6″ diameter, cast alum. w/ ABS handle

Belts:V-ribbed belt – static dissipative
Universal Performance
Contractor SawTM
Thousands of Fingers Saved
Explore the stories of individuals who suffered tragic incidents before buying a SawStop.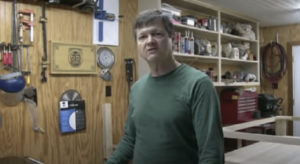 Hobbyist Thanks SawStop for Saving his Finger
Jim M.
(hobbyist)
"The blade stopped immediately."
Anonymous Worker
(woodworker)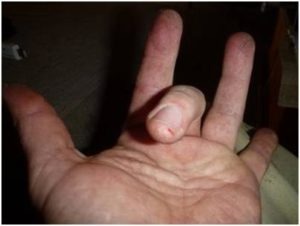 "The finest saw I had owned."
Mick D.
(home-builder)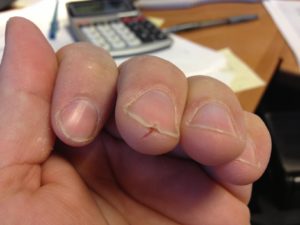 "The best purchase I have ever made."
Mark
(diyer)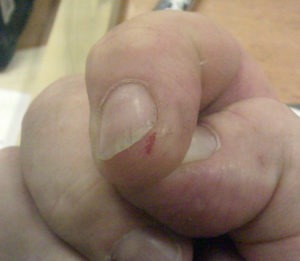 "It can happen to anyone."
Doug J.
(cabinet-maker)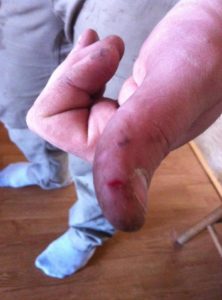 "SawStop saved my finger."
Chris A.
(home-builder)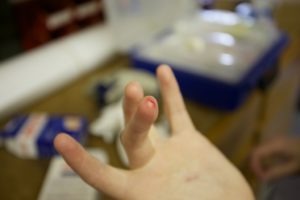 "The blade did exactly what you designed it to do."
Brian G
(diyer)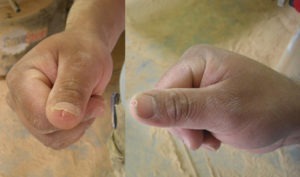 "Just a small nick on his thumb."
Shop Worker
(cabinet-maker)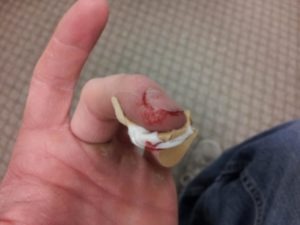 "I only had to put on a band-aid."
Brad W.
(hobbyist)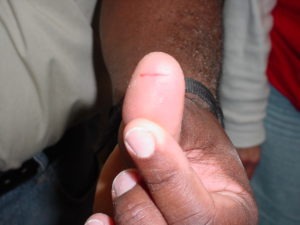 "I didn't even know."
Carl S.
(cabinet-maker)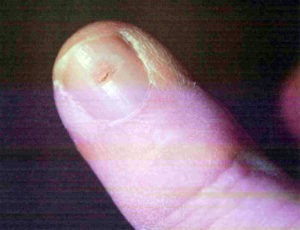 "This technology is revolutionary."
Pete S.
(woodworker)
What Are People Saying?
"SawStop thought of everything."
Trent T.
Maryland
"I bought the SawStop for its safety features."
George A.
Georgia
"I'm a happy camper."
Robert P.
Georgia
"It's a great saw."
Coy F.
Washington
"These saws are the finest operating saws I have used and seen."
James K.
Canada
"An incredibly well made machine."
Robert S.
Alabama
"The saw is well made and functions flawlessly."
Brett A.
Wyoming
"Your company makes beautiful machines."
Paul M.
Minnesota
"This saw screams quality."
Per S.
New Jersey
"Thank you very much for a phenomenal machine."
Robert S.
Alabama
SawStop Owner Testimonials 2
SawStop Owner Testimonials
Why SawStop: From Saw Owners
Why SawStop: From the Experts