Dust Collection
Workshop safety goes beyond the blade on your saw. Wood dust is classified by the CDC as a combustible carcinogen. SawStop dust collection solutions help to keep your shop safe and improve air quality.
Explore the Workbench

Find inspiration for your next project, learn tips to get the most from your saw, share your personal projects, and more.

Learn More

Create Your Perfect SawStop

Use our Build & Price tool to customize your ideal saw.

Build Your Saw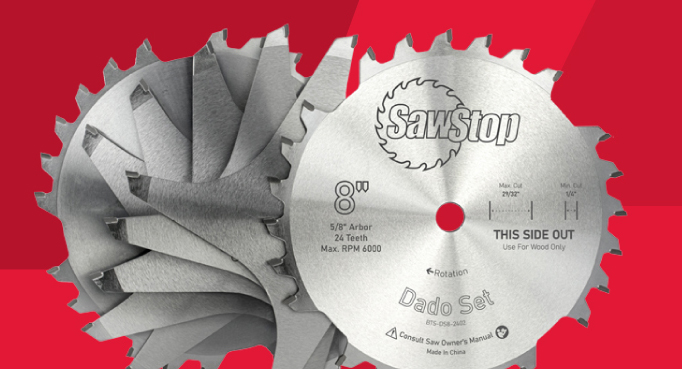 Start Stacking with the all-new Dado Blades
Get unmatched performance with our all-new Dado Set on America's Most Trusted Saws. Start stacking. This Dado set features 24-tooth main blades, flat grind chippers with a variety of widths to provide maximum flexibility, and -5 hook for less tear out which means cleaner cuts overall.