Increased Flexibility for Your Workspace
Folding Outfeed Table
TSA-FOT
Engineered from steel for maximum carrying capacity, the outfeed table is sized to match the width of your cast iron table and wings. The...
Read more
Engineered from steel for maximum carrying capacity, the outfeed table is sized to match the width of your cast iron table and wings. The table is designed for easy adjustability and maximum glide, with strategically-placed rollers for smooth operation. Compatible with all SawStop Cast Iron Table Saw mobile bases, the Folding Outfeed Table quickly stows for an easy move.
$429
Buy Online
Locate Dealer
Features
Powder Coated Steel Construction
Stamped Steel Support Plate
Three Roller Bars
250lb. Capacity
Adjustable Feet
Heavy-Duty Construction - The outfeed table is made from powder coated steel with a stamped steel support plate and steel support legs to accommodate materials up to 250 lbs. The 3 strategically-placed roller bars ensure smooth operation.
Adaptability-Configure the outfeed table to match the width of your cast iron table and wings, even if you've removed a wing for a sliding table. Compatible with all Industrial Cabinet Saw & Professional Cabinet Saw mobile bases.
Efficiency-Limit the footprint in your shop by quickly folding the table and stowing it against the back of the cabinet. To maximize the space in your shop even further, accompany this table with the Industrial Cabinet Saw or Professional Cabinet Saw mobile base.
Additional Options-The outfeed table can be set up with 4 additional roller bars for added glide during operation. These roller bars are sold separately through the SawStop Parts Store.
Included Items
Folding Outfeed Table
(8) table tubes
(4) table support tubes
(2) support legs
(3) roller bars
stamped steel support plate
adjustable feet
owner's manual
(5) hardware packs
Specifications
Part #:TSA-FOT

Construction:Powder coated steel

Dimensions:44 1/4" x 32 1/8" Professional Cabinet Saw T-Glide Professional 2 (PCS TGP2), Professional Fence Assembly (PFA), T-Glide Industrial (TGI)

Dimensions:31 3/4" x 32 1/8" (TGP2 w/out Extension Wing)

Net Weight:37 lbs

Weight Capacity:250 lbs

Part #:OFT30-CNS-000

Construction:Smooth 3/4″ polyurethane coated MDF. Powder-coated legs

Feet:Adjustable feet for a level work surface

Depth:30"
Thousands of Fingers Saved
Explore the stories of individuals who suffered tragic incidents before buying a SawStop.
New SawStop Prevents Serious Injury 
John M
(woodworker)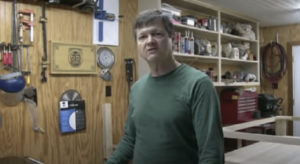 Hobbyist Thanks SawStop for Saving his Finger
Jim M.
(hobbyist)
"The blade stopped immediately."
Anonymous Worker
(woodworker)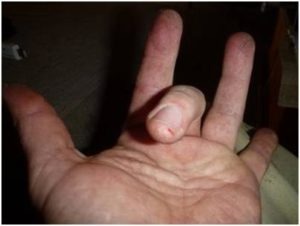 "The finest saw I had owned."
Mick D.
(home-builder)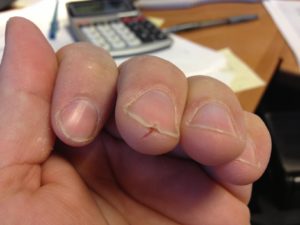 "The best purchase I have ever made."
Mark
(diyer)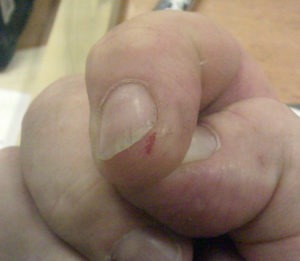 "It can happen to anyone."
Doug J.
(cabinet-maker)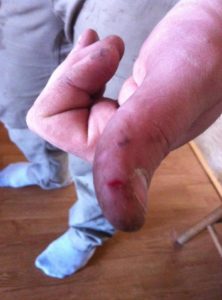 "SawStop saved my finger."
Chris A.
(home-builder)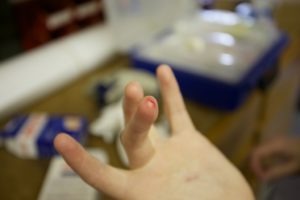 "The blade did exactly what you designed it to do."
Brian G
(diyer)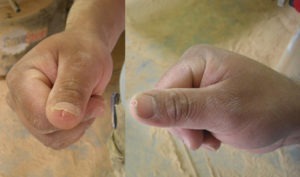 "Just a small nick on his thumb."
Shop Worker
(cabinet-maker)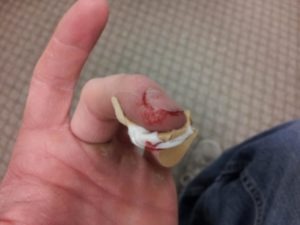 "I only had to put on a band-aid."
Brad W.
(hobbyist)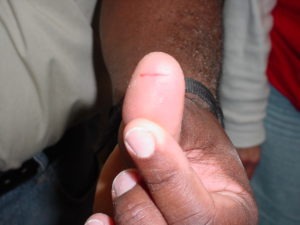 "I didn't even know."
Carl S.
(cabinet-maker)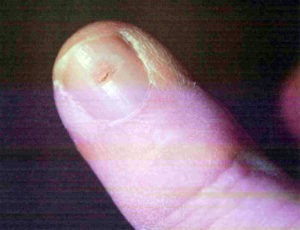 "This technology is revolutionary."
Pete S.
(woodworker)
What Are People Saying?
"SawStop thought of everything."
Trent T.
Maryland
"I bought the SawStop for its safety features."
George A.
Georgia
"I'm a happy camper."
Robert P.
Georgia
"It's a great saw."
Coy F.
Washington
"These saws are the finest operating saws I have used and seen."
James K.
Canada
"An incredibly well made machine."
Robert S.
Alabama
"The saw is well made and functions flawlessly."
Brett A.
Wyoming
"Your company makes beautiful machines."
Paul M.
Minnesota
"This saw screams quality."
Per S.
New Jersey
"Thank you very much for a phenomenal machine."
Robert S.
Alabama
SawStop Owner Testimonials 2
SawStop Owner Testimonials
Why SawStop: From Saw Owners
Why SawStop: From the Experts